Let Green Acres Landscaping Guide You In Planning Your New Lawn
The decision to plant a new lawn takes a lot of planning. Deciding whether to sow seed or lay sod is just the beginning.
What type of lawn do you need?
Will it get heavy use by children playing games or pets being exercised?
Is it intended just as a decorative accent to your overall landscaping plans?
The answers to these questions will then determine the appropriate grasses for Wisconsin's climate that will fit your needs. At Green Acres Landscaping, we can help you make the right choice.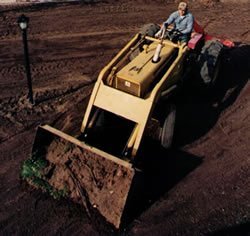 Preparation
Regardless of whether your new lawn will be seed or sod, yard preparation to get the right grade and soil composition is the next important step. Because of our years of extensive experience creating new lawns, Green Acres Landscaping will be able to provide you with the best options.
Seed or sod?
The lower cost of seeding versus laying sod is still the greatest difference between these two choices. Seeding also provides more varieties when special conditions like a mixture of sun and shade exist in your yard. Sod can also have problems bonding to the soil beneath.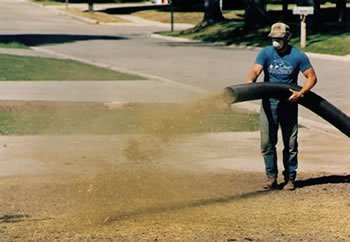 With seeding, home owners have to keep a seeded lawn constantly moist for weeks to insure that your investment will be a success. Sodded lawns must be watered, too, of course, but they don't dry out as fast as seeded lawns.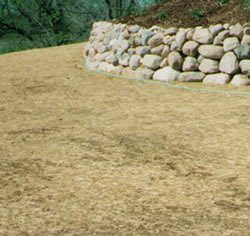 Sod also provides an instant lawn to complement other landscaping that you may be a part of your overall landscaping project.